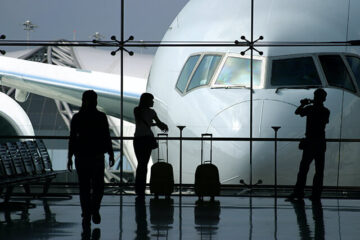 Welcome To Corporate Limousines Airport Shuttle Transfer Service
We provide a professional airport shuttle transfer service across the Gold Coast, Brisbane and surrounding area. Our door to door service to or from your home or hotel to the airport gives you peace of mind of a hassle-free journey.
Reliable and efficient airport shuttle transfer
Whether travelling for business or pleasure, it's more convenient to organise your airport shuttle service in advance. No matter if you are staying in Brisbane or the Gold Coast, we offer a far more reliable and relaxing alternative to a standard taxi, shared shuttle service or Uber.
One of our professional chauffeurs will be waiting for you at the gate, ready to assist with any luggage, golf bags, wheelchairs and much more. You can then promptly pass the crowds and step directly into your waiting vehicle; we take the fuss out of airport transport!
The Airport Shuttle - transparent cost, no added extras
By booking your airport shuttle service with us, you receive a fixed price; this means no added charges, such as heavy traffic, flight delays, or a road collision that may slow down traffic. Feel comfortable knowing the cost remains firm with all transfers.
Affordable prices mean no more using the train, bus, shared vehicle or UBER. Compare and consider our discounted costs!
We can also provide a charter service to take you wherever you want to go during your trip to our beautiful sunshine state.
Providing a great range of vehicles for your next airport shuttle transfer service
Our trusted fleet of vehicles and trailers include the following: